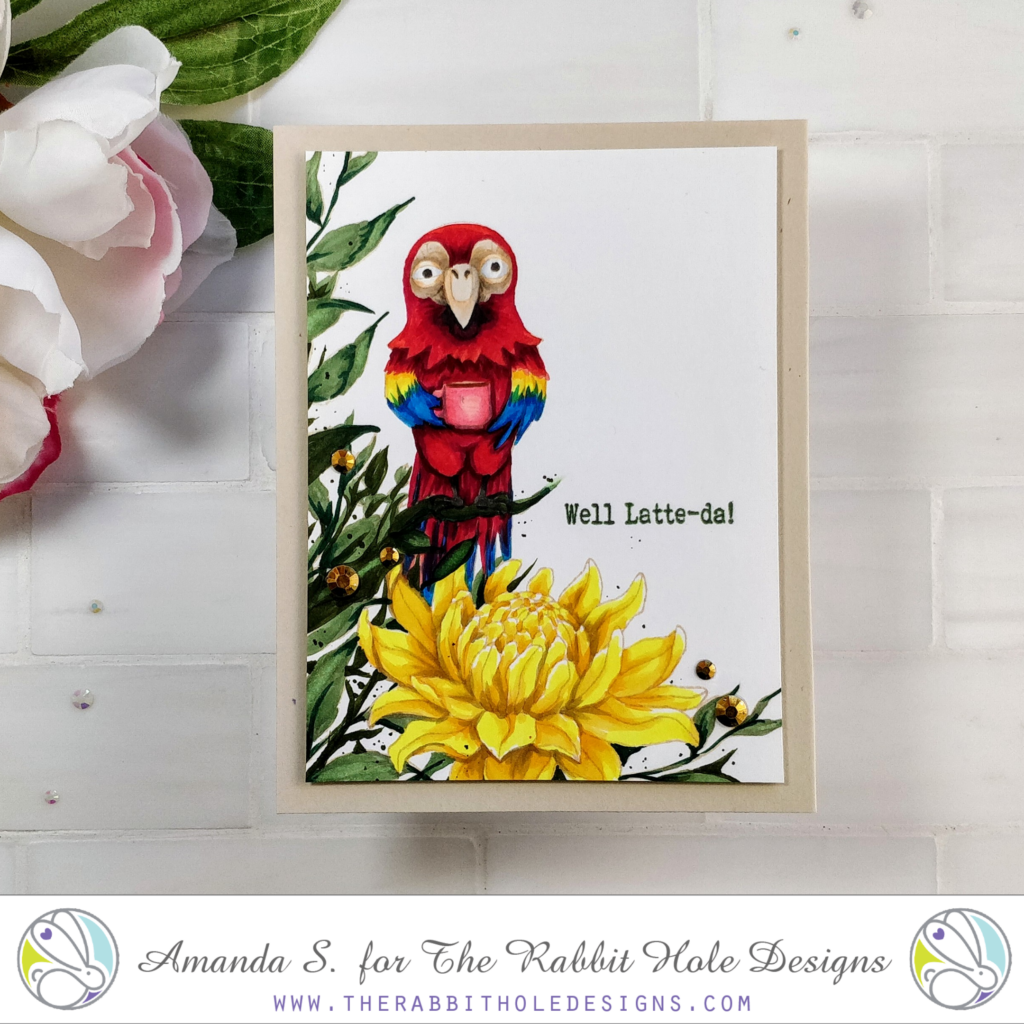 No line coloring, why is it so hard?! Hi friends, Amanda from Pear Blossom Press here again. If you've never tried no line coloring, the idea is to stamp images in pale ink. Then, as you color the images, the outlines will blend in, and seem to fade away. The problem for me, is that the outlines often end up too pale to see as I'm coloring. Pretty soon, my images look nothing like the original stamps.
I love the look though, so I keep trying. And I'm always searching for tips and techniques to make it easier. One such tip from Kathy Racoosin, is to stamp with a slightly darker ink. She recommends a warm golden brown. Today, I decided to give it a try. And look, it worked! Of course, I still need practice, but that's what today's card was designed to be, practice.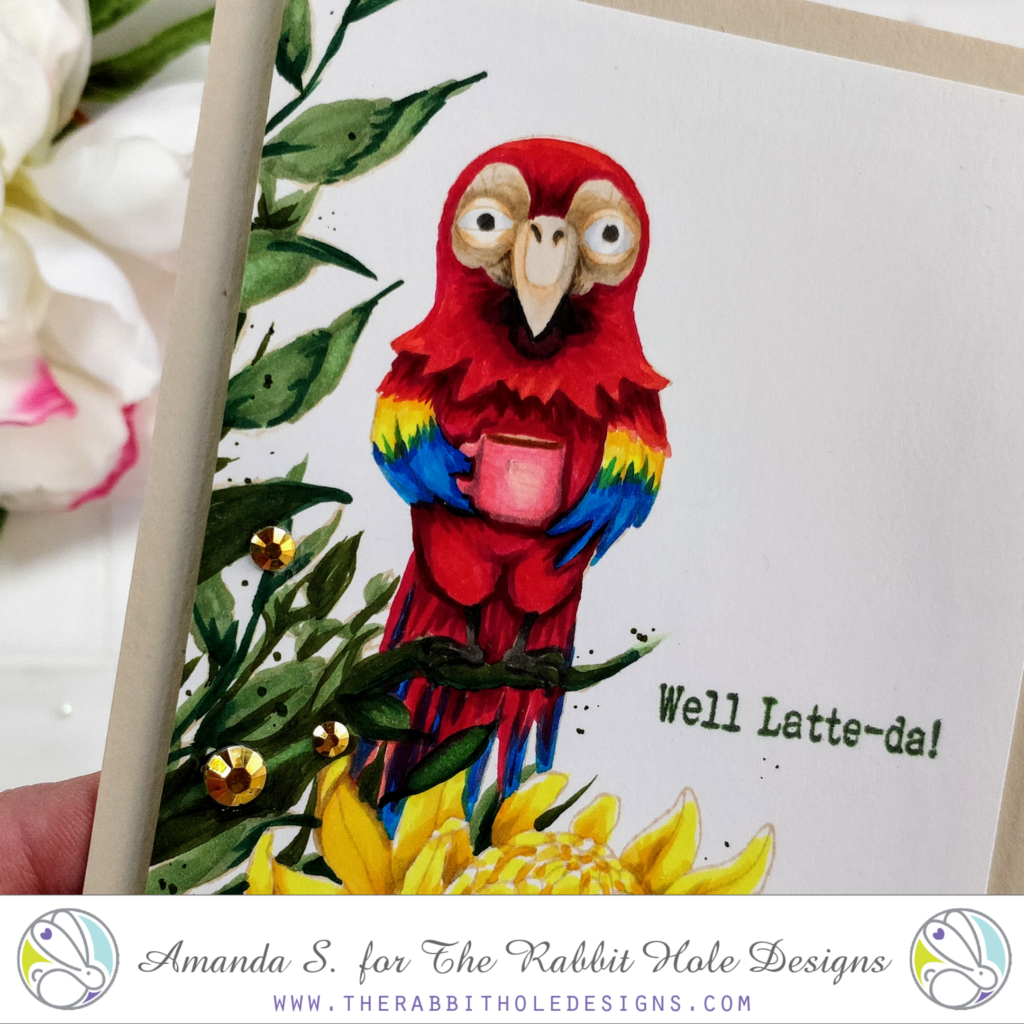 For this scene, I stamped the flower from Turtle Botanical, masked it off, and stamped leaves from Pretty in Peony all around. I masked off a few leaves where the Caffeinated Parrot would overlap, then I stamped him. I colored everything with Copic markers, and freehand drew in a few extra leaves and stems to fill in the lower left corner. I also added dark green dots around the foliage.
Once I was happy with the scene, I trimmed the panel down, stamped a green sentiment from Blended Sentiments 2, and foam mounted it to a kraft card base. A few scattered gold gems add sparkle to the scene. Lol, I have to admit, I'm pretty pleased with it.
Compared to my previous no line coloring projects, this one actually looks like the original stamped images (although, I accidentally edited out the steam that is supposed to be rising from his mug). I think the golden brown ink might just be the ticket! I'd love to know what you think. Any good tips to share for no line coloring?
Thanks so much for stopping by today. Head on over to my blog for links to the specific products I used. If you'd like to see more inspiration with the new Caffeinated Parrot, check this out! I'll be back soon with another fun project to share.
For more inspiration, news and updates check out