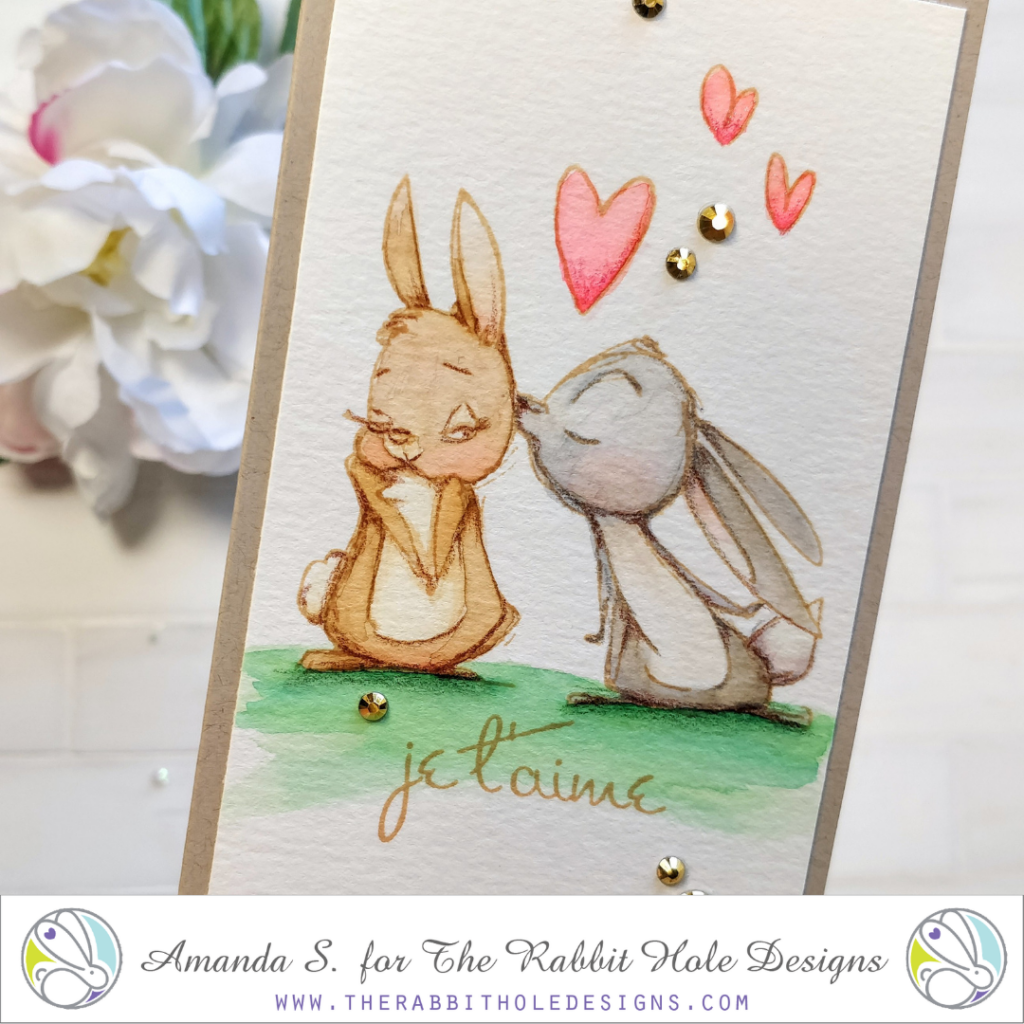 Hello my crafty friend, Amanda here from Pear Blossom Press again. Can you keep a secret? If so, I'll show you the Valentine I made for my husband. It features the new Je t'aime stamp set. Have you seen these sweet little love buns yet? So cute!!! I adore this set, and not just because I'm a bun mom.
Head on over to my blog for tips on how to no-line watercolor this image, and turn it into a lovely slimline card. I've also got pictures of my real life love buns!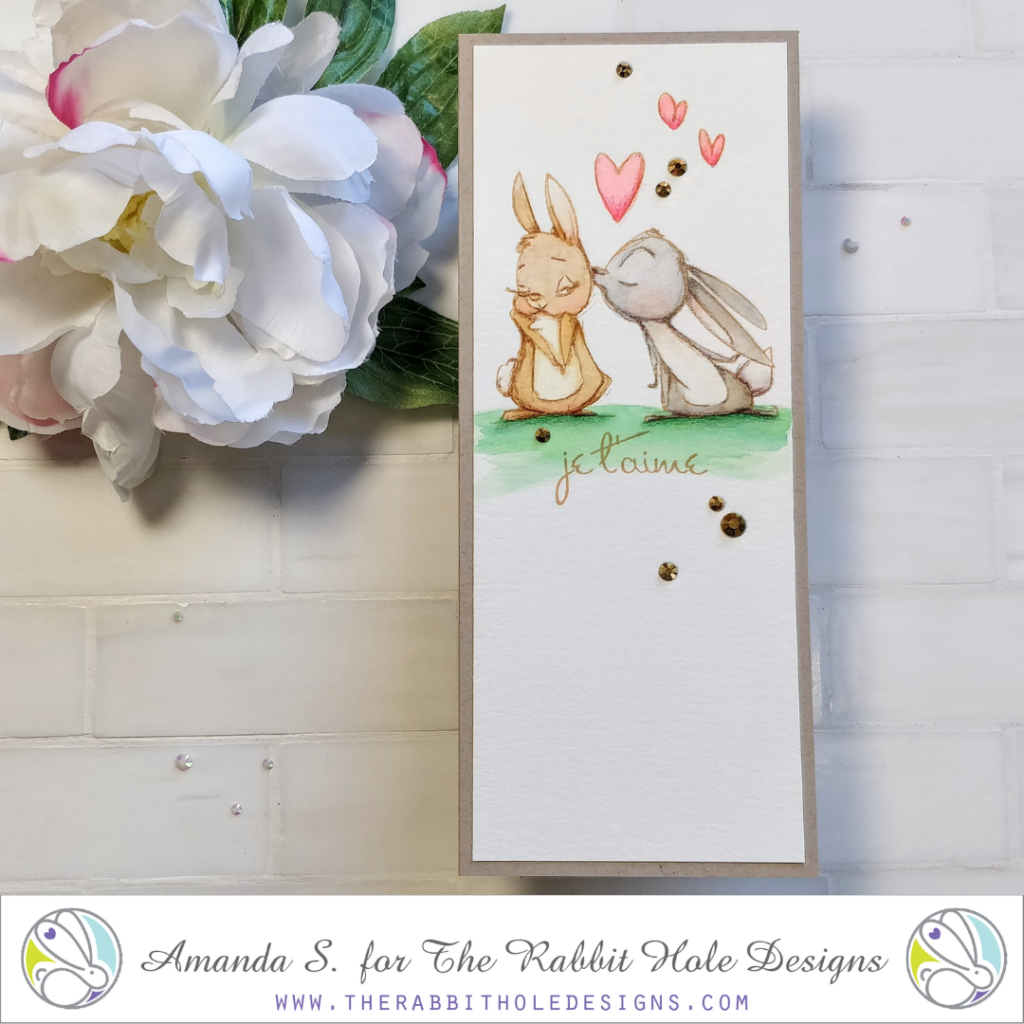 Thanks for stopping by today! If you'd like to see more cards featuring the Je t'aime stamp set, check this out. I'll be back soon with more fun cards to share. Until then, find me on Instagram, and in the Facebook Fan Page.
Follow me, Amanda at Pear Blossom Press, on
Instagram - https://instagram.com/pearblossompress
YouTube - https://youtube.com/pearblossompress
Blog - https://pearblossompress.com
For more inspiration, updates, and news make sure to check out these places
The Rabbit Hole Designs Instagram
The Rabbit Hole Designs Facebook Page
The Rabbit Hole Designs Pinterest