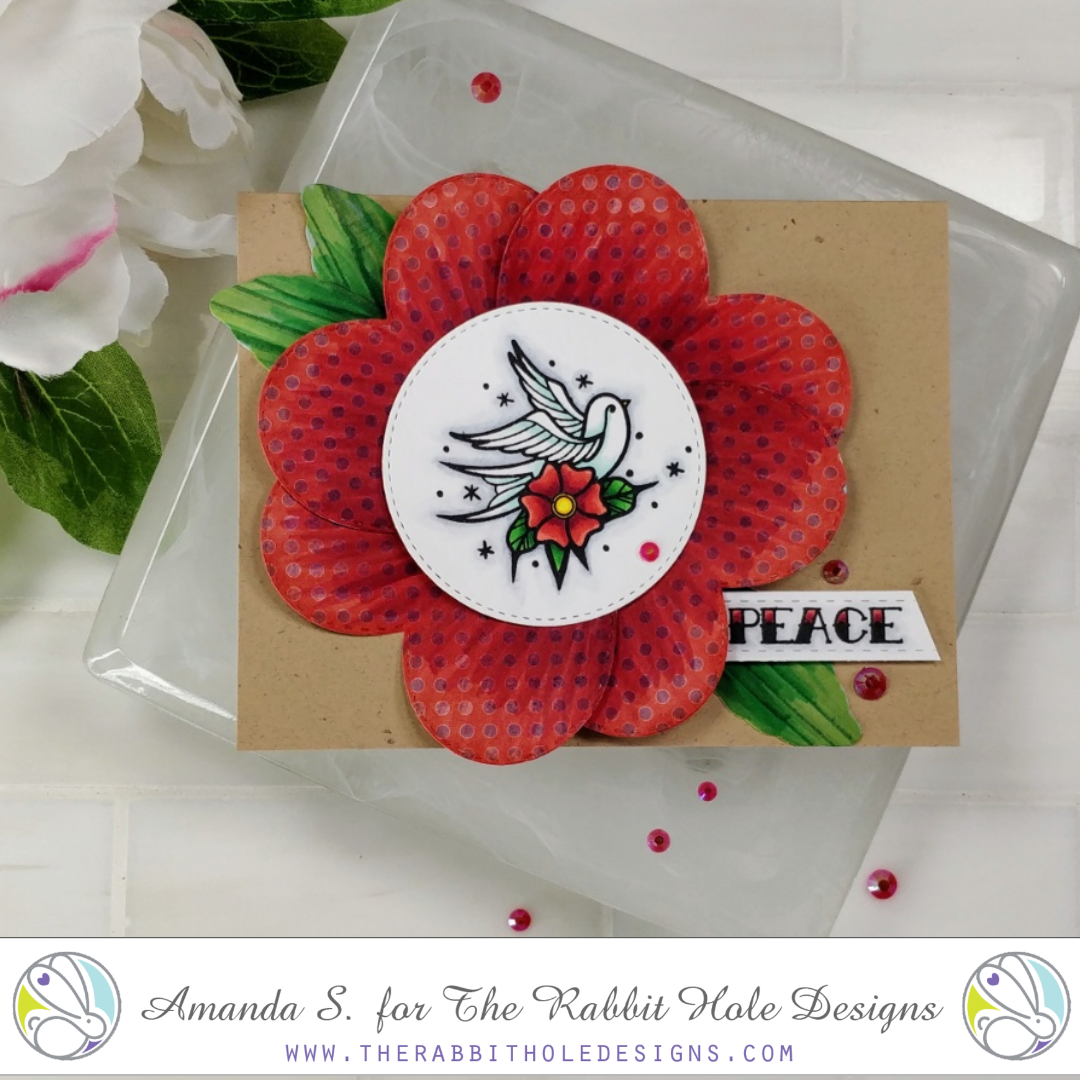 Hey crafty friend, it's Amanda from Pear Blossom Press again. I realize it's a little early to be making Christmas cards, but for some reason, the Old School Tattoo Affirmation set really inspires me. You may have seen the other Christmas card I made with it earlier this month (check it out here). I wanted to add the swallow to another card, but this time I wanted to add some layers and make it more 3D.
While this card might look like a lot more work, it was actually pretty easy. First, I stamped and Copic colored the swallow, then cut it out with a stitched circle die. Next, I die cut four stitched hearts from pattern paper. I used some of the same red Copic markers to add some shading to the hearts, and help the colors coordinate with my swallow. I used a large stylus to rub the hearts into the back foam pad of my Misti, to give them some curl and dimension. I fanned them out in a circle, and glued them together to form flower petals. Using foam tape, I adhered the swallow to the center, then I glued the flower to a kraft card base.
I die cut a few leaves from green pattern paper scraps, and a stitched strip that I stamped the word PEACE onto. Then, I added a smidge of color, again with my Copics. I nestled them under the flower petals and finished the card with a few red gems. By using pattern paper for the large die cut shapes, I was able to get a lot of color and texture, with minimal effort. It really helped me pull this card together quickly. And while it took a little more effort than a flat card, it would be pretty easy to make quite a few of these in an evening. Just remember to space your swallows out with enough room to cut the circles around them when you stamp them out. I've actually been stamping out sheets of images to color while I watch TV, or my favorite YouTubers, during the new 30 Day Coloring Challenge. It's very relaxing.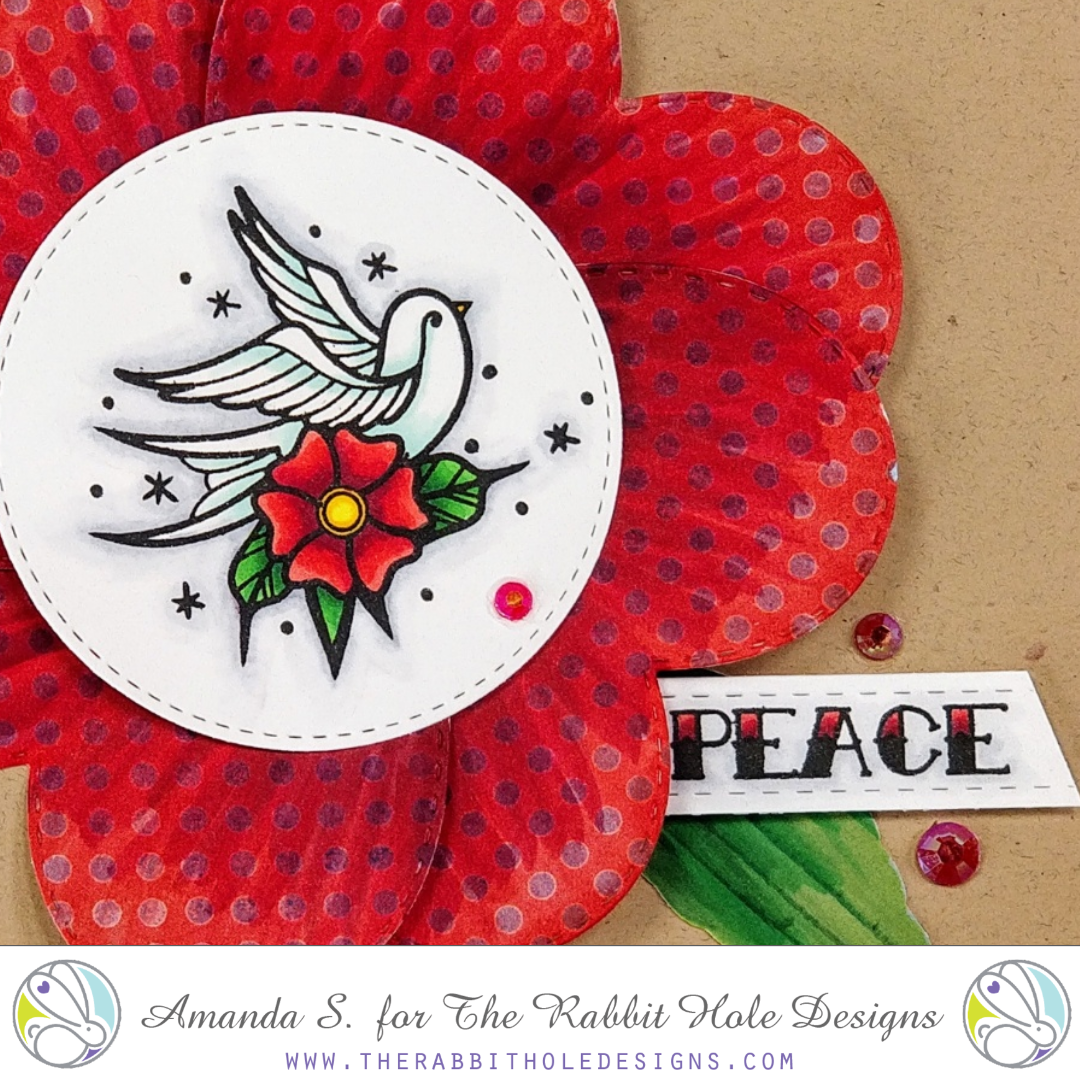 Thanks for stopping by today. You can find the sister article to this post on my blog, along with more links to the products I used. And get ready, the new release is coming out tomorrow; you'll definitely want to stick around for that!