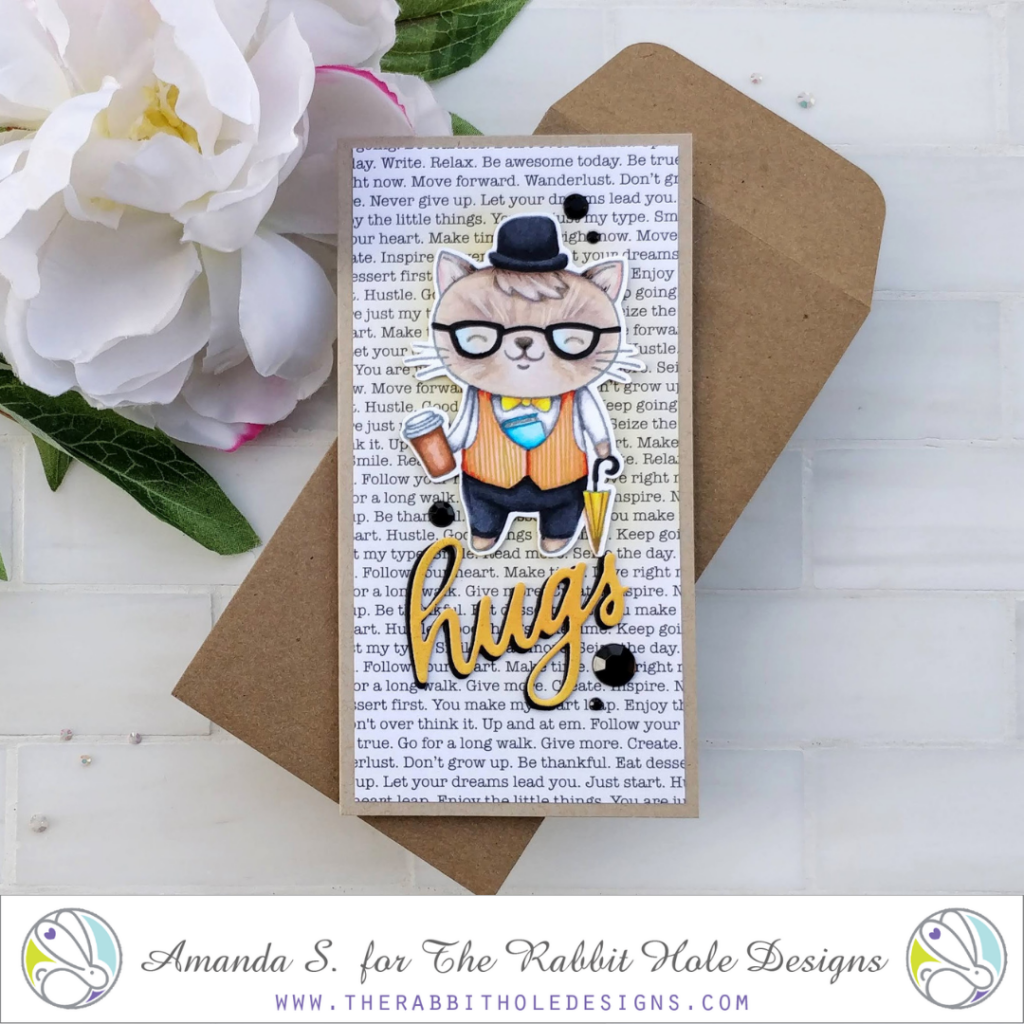 Hello, hello my crafty friend, it's Amanda from Pear Blossom Press again! I'm back with another no-line coloring project featuring the Simple Things stamp set. I have to tell you, I really love this kitty! He's dapper, and a bit of a hipster, all at the same time. You may remember the first card I made with him (click here to see). For that card, I stamped him in brown ink, and colored him with a warmer palette. This time, I wanted to stamp him in grey ink, and use a cooler palette to compare. I love him just as much!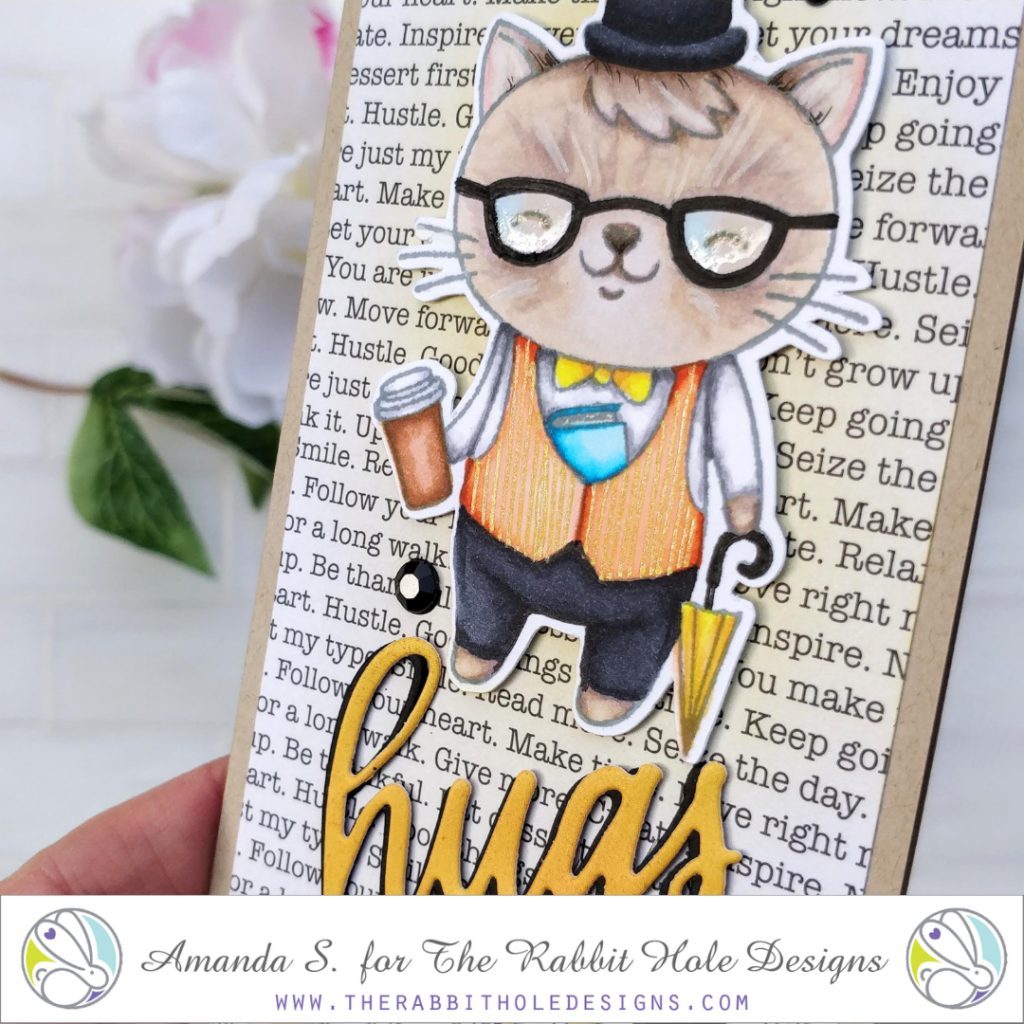 Head on over to my blog for lots of no-line coloring tips, and a few tricks I used for this card... pearblossompress.com
Thanks for stopping by today. I'll be back soon with another fun card to share. In the meantime, you can find me on Instagram, and in the Facebook Fan Page. See you there!
For more inspiration, updates, and news from The Rabbit Hole Designs, make sure to check out these places...