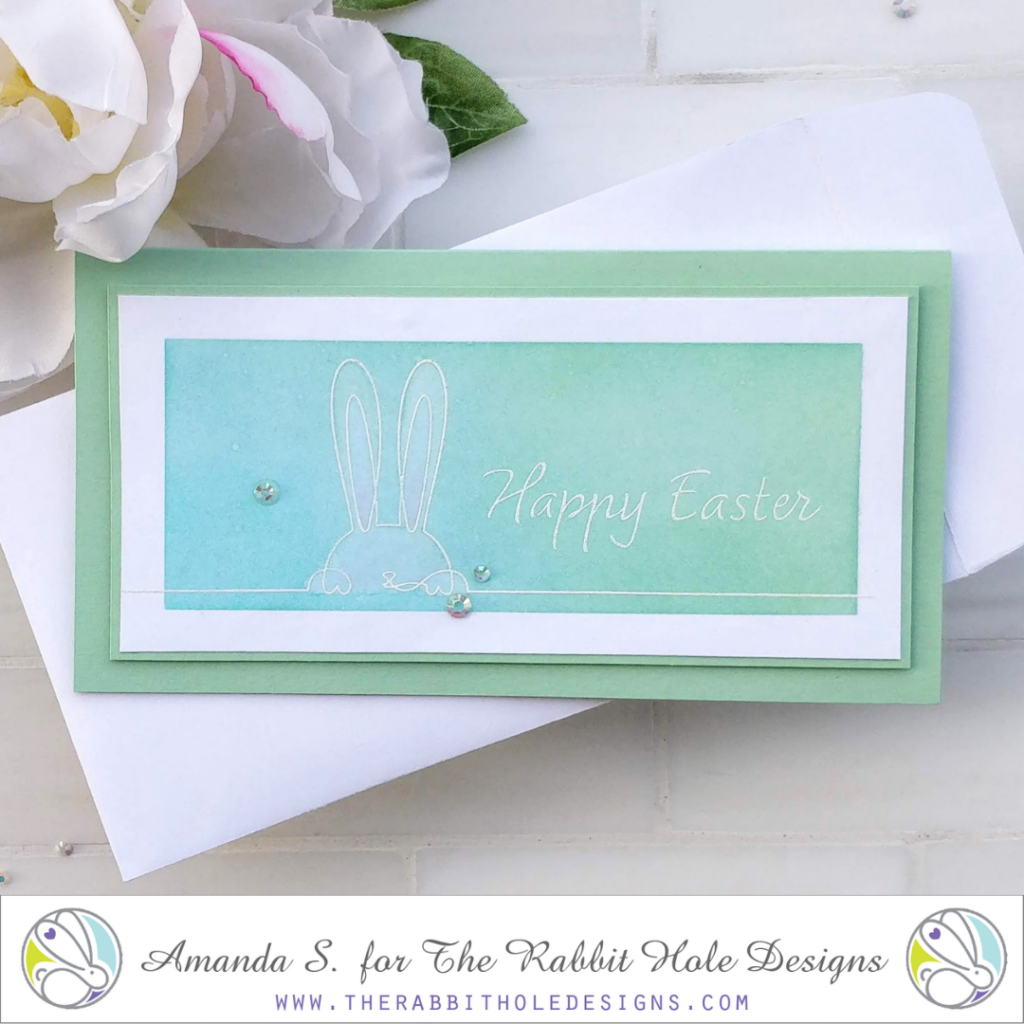 Hello my crafty friend, it's Amanda from Pear Blossom Press again! I'm back with another fun card showing off a neat ink bleaching technique. It's easy, and lends itself to clean and simple images like the new 1 Line Happy Easter stamp set. (It's also a great alternative to traditional coloring.)
Head on over to my blog, where I'll walk you through the steps, and give you a bunch of helpful tips. (Click here.) Notice the hint of pink in my bunny's cheeks and ears? I've got tricks for that too!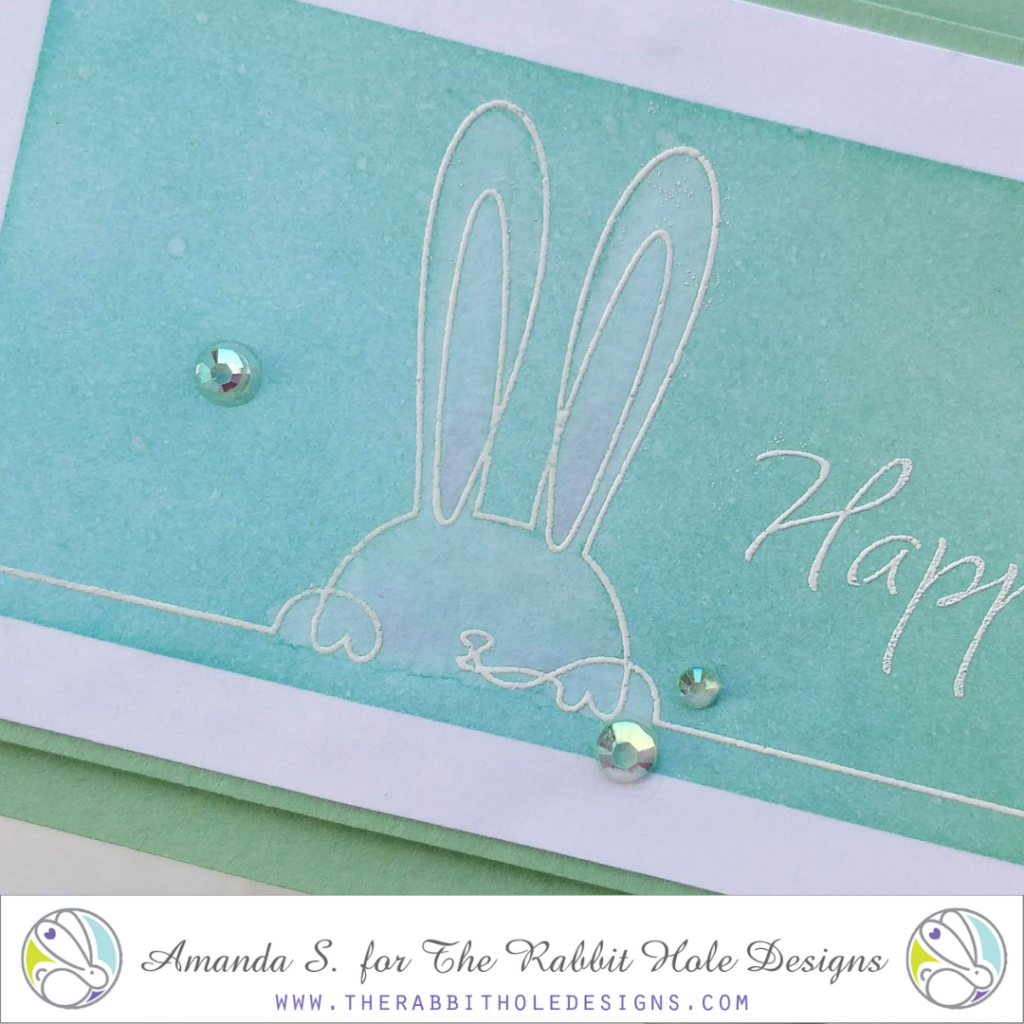 Thanks so much for stopping by today. I'll be back soon with another fun card to share. In the meantime, you can find me posting regularly to my blog, and on social media.
For more inspiration, updates, and news from The Rabbit Hole Designs, make sure to check out these places...